Last Sunday was the crowning of the 69th Miss Universe Competition for Miss Universe 2020, held at Seminole Hard Rock Hotel & Casino in Hollywood, Florida. As the beautiful Andrea Meza was crowned victor (congratulations again), we couldn't stop thinking about all the stunning gowns showcased during the second round. We wanted to know everything about the dresses, and the unique stories of their craftsmen (and women, of course).
After a week of research, we are now honored to showcase and present to you five amongst many talented designers, who made the magical night of Miss Universe 2021 come true.
Jolandie Fouche – Miss South Africa
Jolandie Fouche, the founder and head designer at Jolache Couture, is a passionate designer with a fine attention to detail and creative imagination. The creation of beauty and quality lies at her fingertips. Since she can remember, she wanted to be a fashion designer, now she is living her dream in Potchefstroom, South Africa.
She finds her inspiration in the unlimited beauties of life, each texture, colour and pattern is an influence for her to create. We can confidently say that you are in good hands with Jolandie and her team.
Jolandie was showcased in 3 episodes of 'My Droom Trourok' and her dresses have been seen on productions such as Miss SA, Top Billing, Silwerskerm fees and the Goema Awards, where she dressed Celebrity, Mila Guy and Top Billing TV presenter, Jade Hubner.
Winners, Rox-zee Veldhuizen and Ilne Prinsloo, of the famous Afrikaans Tv seires, Boer soek 'n Vrou, has also graced social media in Jolache Couture designs.
Jolache Couture launched their first Bridal Collection in 2020. These dresses are available at Olivelli Bridal in Johannesburg and at their studio in Potchefstroom.
No distance is to far for the Jolandie and her team, they have dressed brides from all over the world; UK, Canada, London and Belgium.
Jolandie Fouche with her exceptional team, pride themselves on excellent quality, unique designs and perfect fit. The Jolache Couture team is well known for always going the extra mile, each Couture piece; Designed, Drafted and Made to Perfection.
For more about Jolandie, head over to jolache.co.za.
Ivis Lenin – Miss Mexico
With about 40,000 Swarovski crystals, the spectacular mermaid inspired gown that Meza wore to the coronation blew our minds away.
This incredible look was created by Ivis Lenin, a native of Nueva Italia, Michoacán. Ivis studied for a Bachelor of Education but, due to lack of work in the state, he later dropped out of teaching and devoted himself to design.
All the costumes of the now Miss Universe sought to promote Mexican fashion, which is why her 50 clothing changes included designers such as Lydia Lavín, Edgar Lozzano, Tete Rosado, Flor Campos, Belladoni, David Arreola.
In 2020, Lenin's work reached New York Fashion week. Back then she told Changooga.com that her goal was to show how beautiful her condition is "and show that we do have to show off."
In addition to Andrea Meza, the man from Michoacán has designed garments for the organization of the Mexicana Universal Michoacán and Miss Michoacán and has collaborated with queens such as Melissa Flores, Cinthia de la Vega and Melissa Quintero.
It was at the evening gown parade that Meza wore Lenin's elegant red dress. She became the first selected for the final round and competed against India, Brazil, the Dominican Republic and Peru.
Head over to Ivis' instagram page to find out more.
Alin Le' Kal – Miss Australia
At the tender age of ten, Alin was captivated by the texture and the flow of gowns through out his consistent attendance to celebratory events.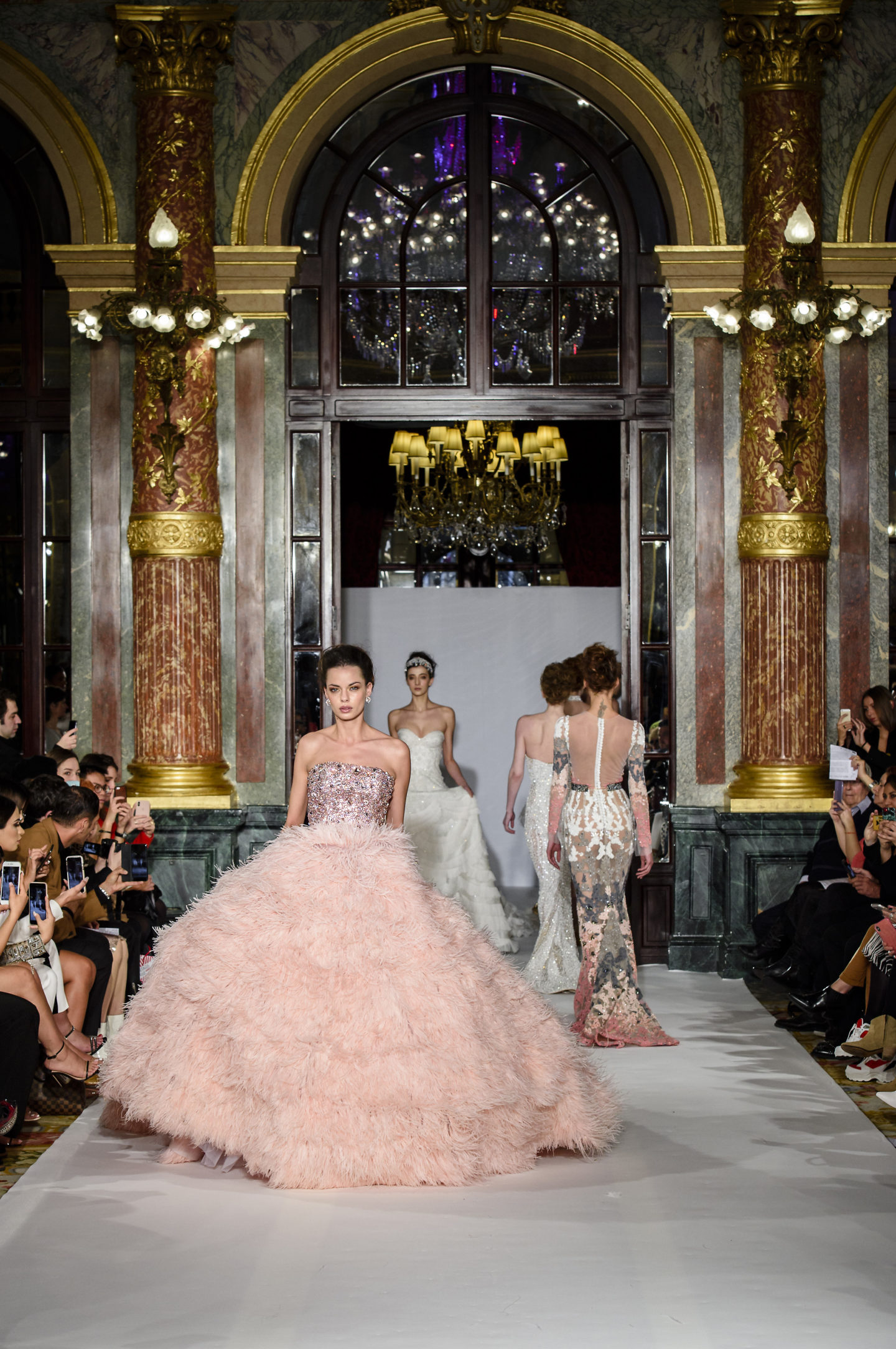 With a strong historical presence of fine tailoring and garment construction in his ancestries, Alin inevitably became naturally aware of fine quality and unique design allowing him to create signature design elements that would soon lend a hand in the making of Alin Le Kal, the brand.
Through formal studies in couture construction, Alin's journey saw him source ideas and fine materials, leaving behind constraints and limitations, opening a clear path and vision.
Expanding beyond his home shores of Australia to continents such as Europe, Middle East and Asia, Alin has garnered inspiration that trickles down into his art and continues to inspire new milestones both personally and professionally.
To see more about Alin, jump to www.alinlekal.com.



Virgilio Madinah – Miss Canada
Virgilio Madinah is a Colombian fashion designer, with more than 10 years of experience, widely recognized for his outstanding value of savoire faire in the preparation of pieces that represent a Latin identity and that elevate his designs to the category of "Master Pieces ".
In 2000 he moved to Medellín to study fashion design, but in 2005 he decided to settle in Bogotá where he visualized and projected his brand, since then Virgilio has managed to stand out for his audacity in handling luxury and the timelessness of each one of them. your clothes.
From the beginning he has been aligned with the visual disciplines, but my main passion has always been fashion design: the reason that has led him to dress multiple personalities of the show, such as Eva Longoria, Roselyn Sánchez. Beauty queens including Miss Colombia Gabriela Tafur and other names that represent modern women.
Design and fashion are Madinah's great passion; which he manages to condense into his meticulous attention to detail; opulence and good taste.
To find out more about the designer, head over to https://virgiliomadinah.com/ .
Diana Putri – Miss Indonesia
Diana Putri has been leading her brand Diana Couture for 7 years. Established from Diana's passion for fashion, the company has grown to being one of the most successful couture brands in Surabaya, Indonesia.
A-list socialites from all over Indonesia, as well as iconic Indonesian celebrities have been common clients to the brand.
Apart from that, the brand has branched it's products to Beijing, China. International clients include A-list Korean and Chinese celebrities and socialites. As a fashion house, Diana Couture specializes on custom evening gowns as well as bridal wear. Her signature features the usage of both elegant and daring concepts, balanced in a couture piece.
Diana Couture's debut collection premiered in Couture Fashion Week in 2015, which is set in New York Fashion Week. It is said that her collection will depict elements of opulent colors and elegance, balanced with attributes of a "ferocious mythical creature".
The idea is to provoke an experience of colliding traditionalism and modernism into haute couture pieces.

– Diana Putri
Read more at
Who are your favorite designers from Miss Universe 2020? Stand by for part two…