Singapore is a charming and cosmopolitan city. There is always a new exciting place to discover, whether you're staying here for a few days or for settling. While mixing both modernity and tradition, the Lion city will always surprise and amaze you. Here's a guide of some aesthetically pleasing places that may attract you.
1. Eating with a view
One of the best places to dine is undeniably Marina Bay. You will get to enjoy the breathtaking view of impressive buildings. Take height and grab a drink at LeVel 33 to enjoy the view with your friends! This restaurant is the highest microbrewery in the world. It is located in tower 1 of the Marina Bay Financial Center. They offer house-brewed beers and beer cocktails, from S$14.9 ++.
From LeVel 33, you have a direct view on the very famous Marina Bay Sands hotel, opened in 2010. At the 57th floor of this resort is the Cé La Vie restaurant, sky bar and nightclub. Enjoy a contemporary Asian cuisine (starting at S$38++ for a 2-course-menu) or some Baos, starting at S$ 16++ for the black Angus bbq beef. The background music will put you in a good mood and give you the will to dance all night long!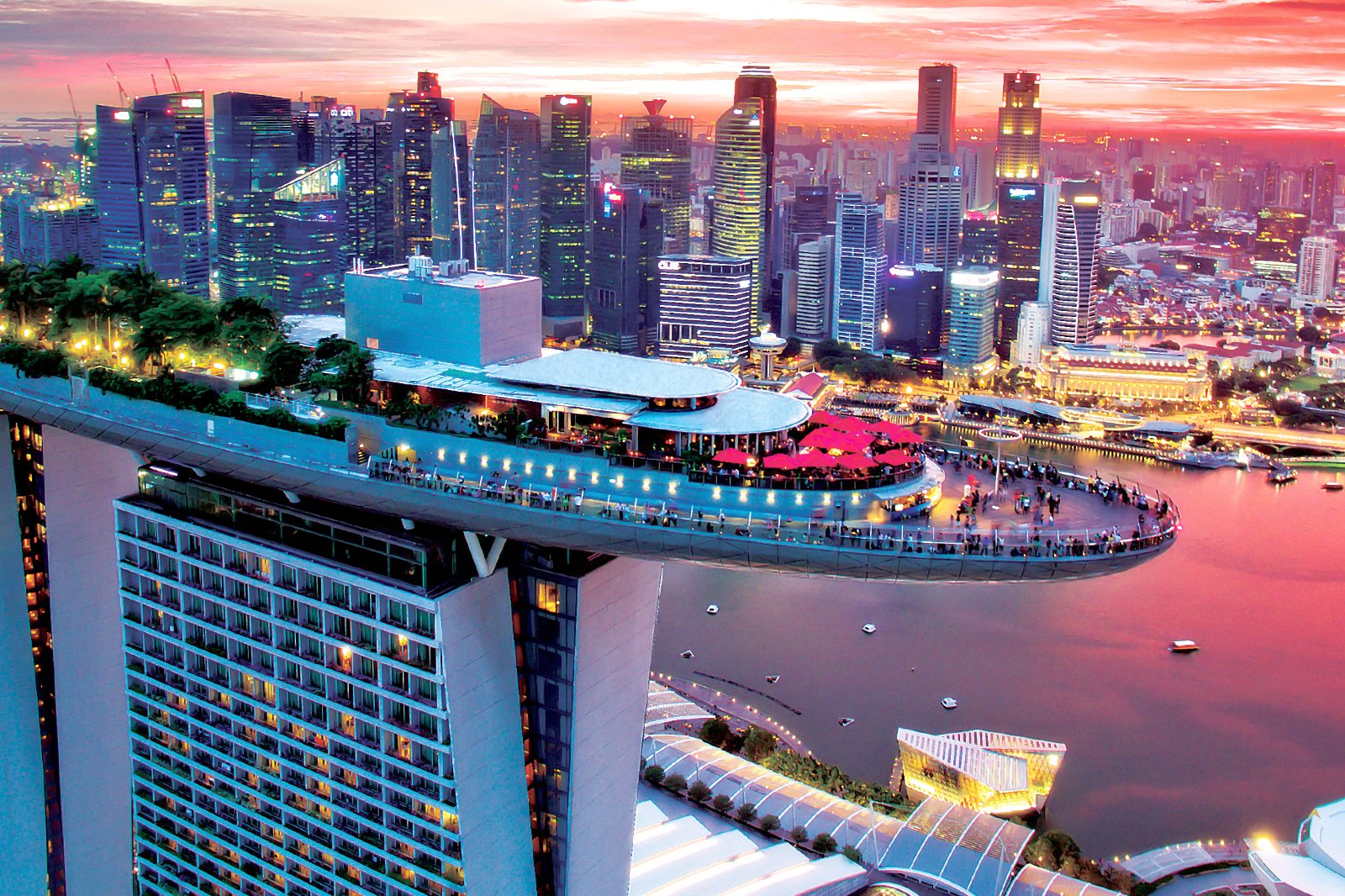 Marina Bay Sands offers another restaurant with a spectacular view: the Lavo Italian Restaurant and Rooftop bar. This venue proposes a champagne brunch menu on Sundays with oysters, pizza slices, salads and pancakes. If you come on regular days, you can taste traditional brick oven pizzas or a burger with truffle fries.
Good deal Alert: For both restaurants in Marina Bay Sands, you can enjoy a 10% instant Reward Dollar on your bill and redeem that money while buying at participating outlets in the Shoppes at Marina Bay Sands.
2. Tiong Bahru, the perfect balance between past and modernity
Tiong Bahru is THE place to go if you want a nice place to work or meet your friends, while treating you with a good coffee or a sweet pleasure. The SIT, Singapore Improvement Trust, built it in the 1920s. This name was chosen from the Hokkien word "Tiong", which means "to die" and "Bahru" the Malay word for ''new''. This area is known for its spiral staircases, typical architectural features of the old flats.
The Voyage Patisserie will serve you a delicious slice of caramelized brioche called ''pain perdu'', that can be spread with marmalade before eating. Chef Jonathan will welcome you in this modern and warm blue and white venue. For the most hungry of you, a Mac & Cheese is also on the menu.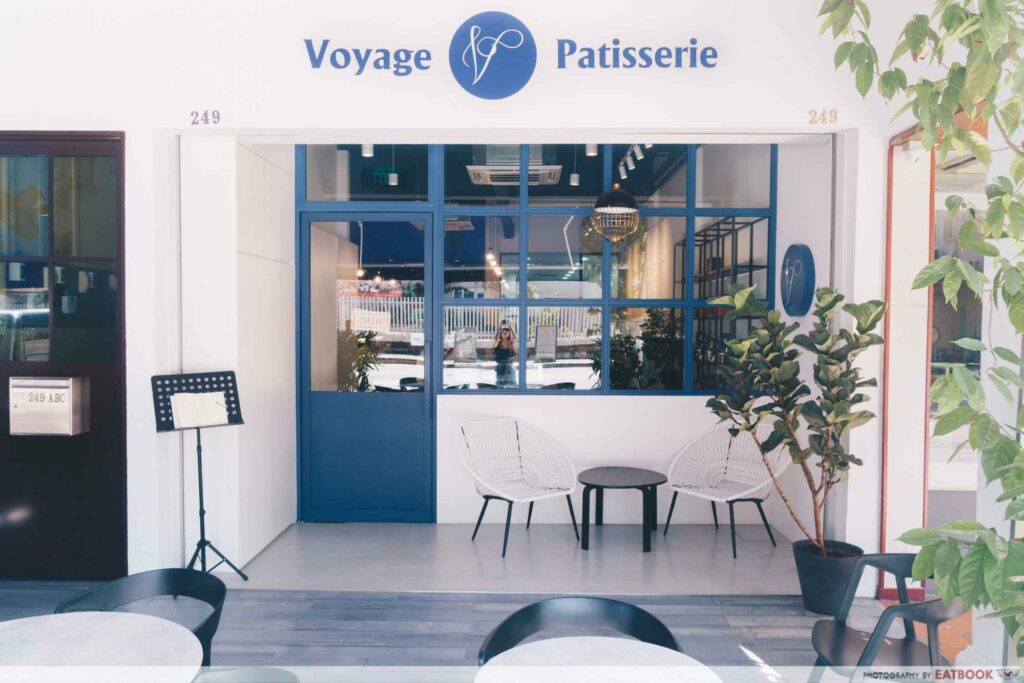 Another very famous venue is the Tiong Bahru bakery, which has several outlets around the city. They bake daily fresh bread and French pastries, such as croissants or apple chaussons. As their products are very coveted, a pre-order is possible on the day before by Whatsapp. One of their famous deserts is the Kouign Amann, a traditional butter cake from the Brittany region that was created around 1860. It is also available in a chocolate version for the most greedy of you. In normal times, it is possible to stay and work on a computer in this very refined and quiet venue.
3. The beach clubs of Sentosa, a tropical getaway
Need to relax on a weekend and feel like travelling abroad while staying in the country? Take the Sentosa Express from the Vivocity mall to reach the island and walk a few minutes to reach the Beach Clubs.
The Tanjong beach club is one of the most famous, with its yellow-and-white-striped umbrellas and its swimming pool facing the beach and the sea. On week-end, you can enjoy good music mixed by DJs while enjoying snacks and cocktails. It is a great place to gather with friends and spend an afternoon dancing under the sun
The Rumours beach club is a bar and grill. This franchise is also present in the Bali Indonesian island. They propose different dishes, from pizza and pasta, to noodles and soups. Enjoy this food with your friends and relax in some comfortable bean bags under palm trees. If you want a more discreet and cozy spot, you can also request to be seated in the sunbeds around a smaller swimming pool, behind closed doors.
4. The Gardens, a breakout from the city
If you feel overwhelmed by the city, those places offer you to take a break in nature to resource you and find back your inner peace.
Singapore is known for its 101 hectares of nature wonderland, behind the Marina Bay Sands hotel. Enjoy a free walk around the futuristic Supertree groves, that offer us an impressive light show during the night. Their size is between 25 and 50 meters tall, and offer a panoramic view from the OCBC skyway. The ticket price is S$8 for an adult.
If you wish to see flora from all over the world, you may book a ticket to the Cloud Forest and the Flower Dome. Both attractions can be done in around two hours. Those conservatories offer you blooming flowers, cactus, an incredible waterfall and some secret gardens. All you have to do is appreciate the flowers and take colorful pictures!
The Chinese Gardens are located in Jurong East. They were built in 1975 and offer wonderful architecture pieces, such as the 13-arch white rainbow bridge or the Pagoda tower, which is 7-story high. If you are a fan of small trees, you need to spend some time admiring the 2000 bonsais that form the Bonsai Garden.
If you feel sporty, you may visit the Jurong Lake Gardens in the East. Those gardens offer cycling trails and water sports adventures such as canoeing. If you have a dog and wish to exercise with him, there is a public dog run, which is the largest one in Singapore.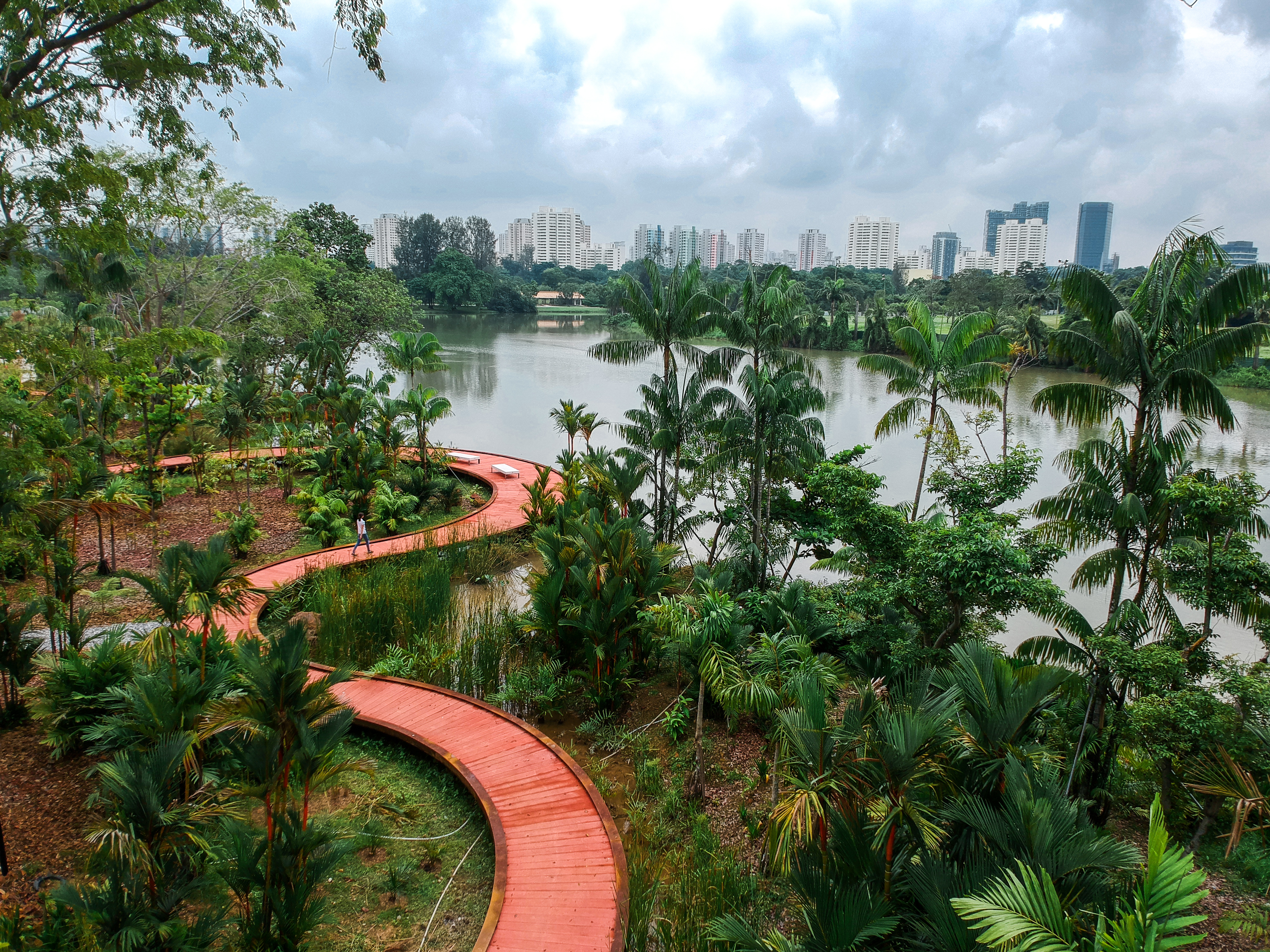 5. CHIJMES, the 19th Century convent newly renovated
CHIJMES is the abbreviation for Convent of the Holy Infant Jesus. The three last letters "mes" were added to make the name sound like chimes. This historic building founded in 1852 is located in City Hall, on Victoria Street. It is only in 1966 that it was renovated and transformed into an entertaining place, with food and beverage outlets and shops.
There are even some wedding venues, such as the Caldwell House, with a capacity of up to 100 guests. This atypical house is in a neoclassical style design. If you wish, you can also receive your guests in the Chijmes hall, a Gothic styled chapel from the 19th Century.
On a more common day, you can go to one of the 30 restaurants that Chijmes offers, and enjoy Brazilian, Japanese or Mexican cuisine. While eating, it is very pleasant to see the chapel enlightened and fairy lights in the trees by night.
6. Shopping malls in Orchard → ION Orchard, Ngee Ann City
Ion Orchard and Ngee Ann City are both located on Orchard Road. You can navigate from one mall to another without going out, as they are connected by an underground passage. This is very practical on a rainy day!
Ngee Ann City is a very impressive mall, with two twin 134-meter-high towers, which house offices and apartments. This place is also famous for its library Kinokuniya, which is the largest bookstore of Singapore. The building architecture is very recognizable as it is shaped as a Chinese tombstone.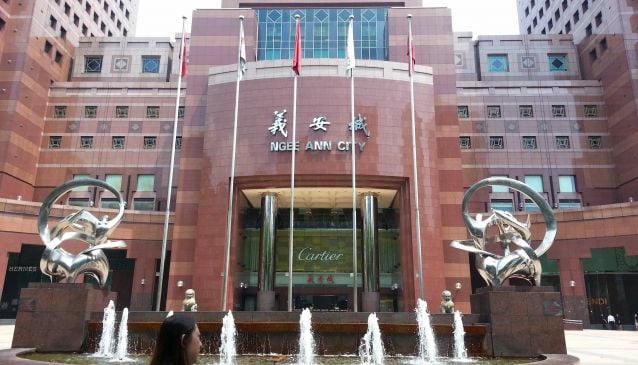 Ion Orchard, just like Ngee Ann City, offers luxury retail outlets, such as Louis Vuitton, Chanel or Hermès. However, this mall is futuristic-looking, with a very special design. It has the shape of a canopy on the outside, where the columns are reminiscent of tree trunks. The entire structure, made up from glass and metal, lights up at night.
7. An afternoon in Marina Bay → Art Science and The Shoppes At Marina Bay Sands
The ArtScience museum is lotus-shaped. A couple exhibitions are on display, and they change regularly. The permanent one is called "Future World: Where Art meets Science". All the art pieces and installations are interactive, which encourage the visitors to get involved and become part of the exhibition. The most impressive one is the "Crystal Universe", where you get to walk between 170.000 led lights that you can control while scanning a QR Code with your smartphone.
While exiting the museum, cross the path and enter the gigantic Shoppes at Marina Bay Sands mall. This high-end shopping center even offers a Sampan Ride, which will instantly transport you in the Venice canals. After this, treat you with a snack in one of the restaurants located in The Shoppes at Marina Bay Sands, such as TWG, Angelina or a shake from Black Tap.
Thanks to this article, you now know the Insta worthy places in Singapore to sparkle up your feed! Gather some friends and grab your camera, and get ready to visit the city! If you are unfortunately not in Singapore right now, I hope that this article gave you the will to travel to Singapore once the borders reopen.
By Marie Helle