JAKARTA – The fashion industry is often depicted as inaccessible to many. They say you have to attend all the fashion runaways, go to a prestigious fashion school, have connections with top designers, etc. The truth is, there are many ways you can start educating yourself on the industry, especially today where content is made available to us at all times, and often for free.
When we first started to become interested in fashion, we didn't know exactly where to start. Fast forward to today, we're both interning at Vogue! So if you find yourself fascinated by fashion and see a career in the industry, or you simply want to educate yourself as a hobby, we prepared a guide just for you.
Fashion Magazines
Reading magazines is a great way to keep up with the latest trends, learning about fashion designers, and getting inspiration. Depending on your area of interest in the industry, chances are you're going to find a magazine suitable for your preferences.
If you want to get an overall view of the industry, we recommend the classics: Vogue, Harper's Bazaar, Cosmopolitan or Elle Magazine. If you're more into the editorial and photography side of fashion, we recommend you to check W Magazine or Purple. And if you're more into the cultural and societal aspects of fashion, we recommend you Dazed and Confused Magazine (Indie-like magazine) or Highsnobiety.
Each magazine is unique, which leaves plenty of room for exploration!
Curating your feed
Social media has become the go-to tool for brands to showcase their latest launches and hottest stories. Moreover, there are many Instagram and Twitter accounts reporting on all kinds of topics, from fashion history to the business of fashion. So why not use the free content to our advantage?
Simply following fashion accounts and engaging with the content will automatically change your algorithm and make it easier for you to stay up-to-date.
Here are some of our favourite Instagram fashion accounts
Online websites
Another recommendation we have for you is to read more articles and blogs online. Many online magazines offer premium content for its subscribers, so if you have the means it's definitely worth it!
Some well-known blogs include:
Podcasts
Fun fact, I had originally planned to go to fashion school but ended up changing my mind last minute. When I was preparing for my interviews with these fashion schools, I spent all of my commuting time listening to fashion podcasts. And turns out, they were very helpful with all the interview questions I had!
Here's a list of podcasts that really helped me (available on Apple Podcast and.or Spotify) :
Dressed: The history of fashion: the ideal starting point for anyone looking their fashion knowledge on the industry's history
The Business Of Fashion Podcast: weekly podcasts presenting thoughtful editorial stories and business-oriented perspectives in fashion
Fashion Victims: the hottest podcast right now or fashion news and critiques. The two hosts are Luke Meagher, also known as Haute Le Mode on Youtube, and Darnell Jamal, a fashion historian and curator.
Creative conversations with Suzy Menkes: Go behind the scenes with Vogue's International Editor, Suzy Menkes, for in-depth interviews with the fashion industry's most influential designers, thinkers and executives.
In Vogue: the 1990s: Presented by Anna Wintour and hosted by Hamish Bowles, this podcast examines how the 90s sparked a cultural fusion that continues to shape our world today — and why no one is exempt from fashion.
Fashion Apps
Vogue Runway: clips capturing the catwalk, collection close-​ups and details, front row sightings, and backstage happenings.
DREST: Fashion styling game where you'll get to style the latest collections from over 200 of the world's hottest brands, from Bottega Veneta, Burberry, Cartier and Chloé, to Christian Louboutin, Gucci and Prada.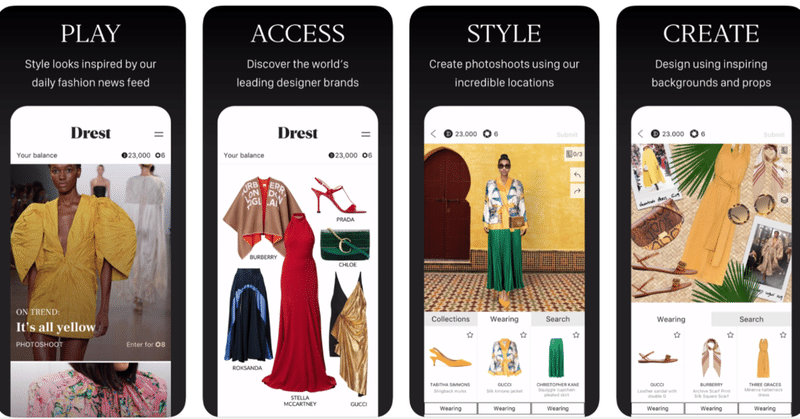 HYPEBEAST: the app to stay on top of all breaking news, and in-depth coverage of everything from fashion to footwear to music and more.
HYPEBAE: showcases today's empowered women within the culture and is focused to convey a dynamic range of disciplines.
As you can see, the sky's the limit when it comes to the available content that'll educate you in fashion. Other helpful ways are through reading books, watching fashion movies, visiting exhibitions and Maisons to visualize pieces better, joining online events, or even interning and taking up an apprenticeship program!
The key is to stay curious and to work with what you have. Fashion doesn't always have to be intimidating.